Matters needing attention when designing auditorium chairs
Today, manufacturers tell everyone what to pay attention to when designing
auditorium chairs
. Many schools and communities have built more and more small theaters. Although they contain the same theater architectural elements at the micro level, their sizes vary greatly. According to the understanding of the company's manufacturers, it is very common to design a chair in a theater hall, which will lead to many specific problems to be solved. Drama and acting courses are usually part of middle school and university content, so campus theaters are used for teaching and acting. Therefore, schools and communities use theaters for other activities. For example: concerts, assemblies, sounds, meetings, even exams and sports. However, most schools hope that the theater has a single function and good technical facilities.
Multi-function hall, as a common theater type in the past, the past
auditorium seating
design and cinema chair rendering are increasingly unable to meet people's expectations. There are many common spatial problems, not only because different performances have different physical characteristics, but also because frequent changes to the theater format require a lot of time and human resources. Therefore, it is best to consider several options, so that each option can meet certain performance conditions, rather than meet any performance of the multifunctional space. Campus theaters may prefer flexible studios, but they also prefer traditional stage plays and seat.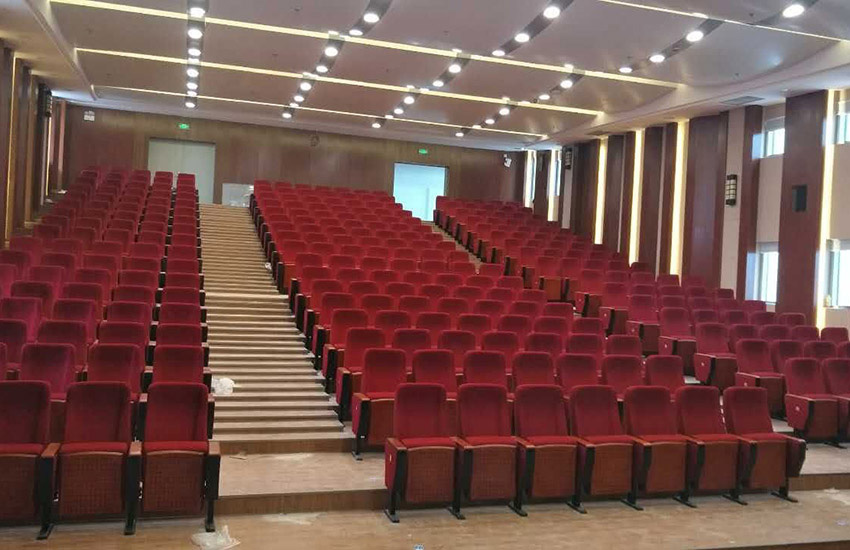 The rendering of each
auditorium chair
requires not only a studio floor plan, but also a flat semi-resilient floor with a ceiling of at least 5m. At the top of this space, there is a ceiling that can hang various lights and various technical equipment. The large screen track can be turned into a black box theater, and when necessary, a flexible seating system provides different viewing relationships. In many cases, the ability to use outdoor natural light is a valuable resource, such as teaching and rehearsal, to avoid wasting energy, but all windows must be able to provide effective shadows for the program, and there must be enough space to store inappropriate equipment in the auditorium.